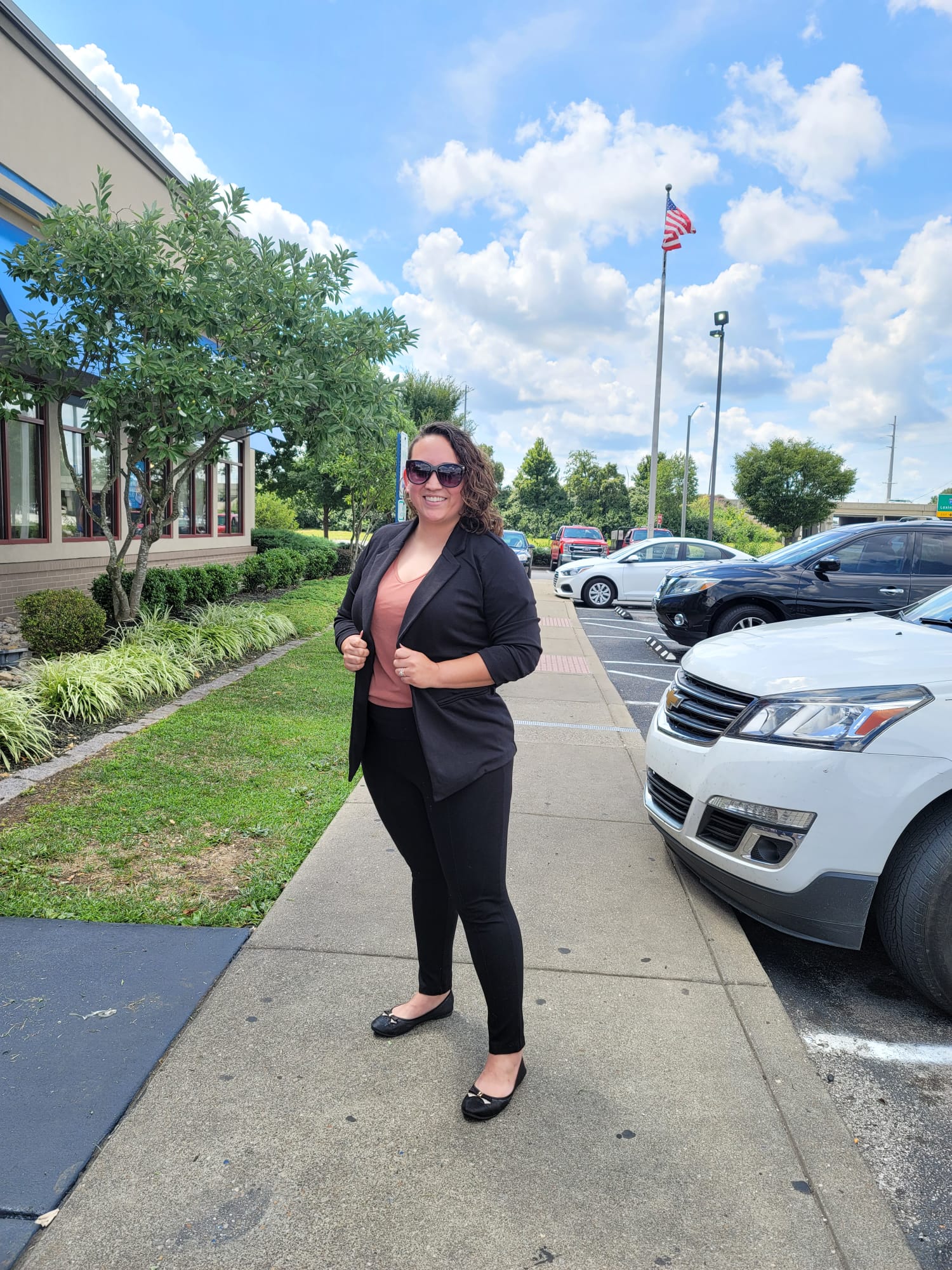 Meet the Team: Kalyn Tubesing
iWill Enterprise Inc is known for representing clients in home entertainment, mobility, smart home and electronics. Despite the tough year they have managed to remain successful and provide optimal service to their clients. As business operations adjusted to the new realities from the global health crisis the management team continued to ensure the professional development of their upcoming leaders by adapting their expectations to the current situation. Despite the difficulties iWill Enterprise's employees have proven they are able to rise to the occasion. Kalyn Tubesing, is one of those amazing employees.
Kalyn was born in North Hollywood CA, but moved to Connersville Indiana when she was adopted at one. She attended Vincennes University while studying to be a medical assistant. As a kid she loved traveling with her mom and grandparents. Kayln has been with the company since July but has already proven that she is a team player! We had a chance to sit down with Kalyn to learn a little more about her.
What is one of your favorite memories since working here?
My favorite memory is our breakfast meeting we had last week. I hadn't been with the business that long, but the other day was really motivating and inspirational. Opened my eyes even more. 
What do you do for fun outside of work?
When I'm not at work, I'm home spending time with my family. I have a 2yr old, Grace, a 10m old, Max, and my husband Adam. 
What do you find most challenging since working for IWill Enterprise?
The most challenging thing I have found was at the beginning when I first got into the field, I had to leave my fears out the door and just talk to people. I had to overcome my own fear about what people thought about me. After I mastered that, everything went smoothly. 
What advice would you give to new employees?
My advice for new reps is to ALWAYS take notes. Even if you have heard them before. The more you write things down, the more they stick with you. Practice your pitch in the mirror, to your children, your friends, even your pets. The more you do it, the more confident you will become talking to other people. The biggest thing is, DO NOT TAKE THE NOs PERSONAL! I repeat, DO NOT TAKE THE NOs PERSONAL! Sometimes people are in a hurry, or they don't feel like talking to anyone that day. That is perfectly fine, the people coming in afterwards are the ones who are going to give you the yes. Even if it takes all day, there is a yes out there! Don't ever stop talking! Also, make sure you stay hydrated throughout the day. 
What have you gained since working here?
What I have gained from working for iWill Enterprise is I take what I have learned in the office and plug it into my life at home. I don't let little things bother me. I have learned to be more compromising with my husband and especially my little Grace. I've only been there a month and my whole life has changed. 
What are your goals for the next 3 months?
My goals for the next three months are to make leadership, go on a work trip, and high roll everyone on my team as much as possible. I'm pushing to grow as much as possible!